IT Services Long Beach, CA 90745
Benefits Of Hiring an External IT Management Company for Your Long Beach, CA Business
IT Pros Management is the leading Long Beach, CA IT service provider. Since 2011, we have successfully increased the productivity and profitability of hundreds of companies and non-profit organizations by providing them with customized, fully scalable IT support. We are committed to delivering the most advanced technologies, the most reliable maintenance, and the highest quality IT services, all for an affordable price. If you're looking for an IT management firm for your Los Angeles County business, get in touch with IT Pros Management.
Reasons to Hire an IT Management Firm for Your Long Beach, CA Business
In today's fast-paced, technology-driven world, if you want your Los Angeles County business to achieve the success that you desire and deserve, making use of digital technology is an absolute must. Business owners are increasingly being pressured to not only implement information technology but to also offer robust IT support services. In order to do this, a lot of companies have opted to outsource to dedicated IT management firms.
Whether you run a doctor's office, a warehouse, an accounting firm, or a spa, there's no doubt that you depend on technology in some form and in one way or another. If you're thinking about hiring a dedicated IT service management company but you aren't sure it's the right choice, here's a look at some of the benefits that a reputable Long Beach, CA IT service firm can provide.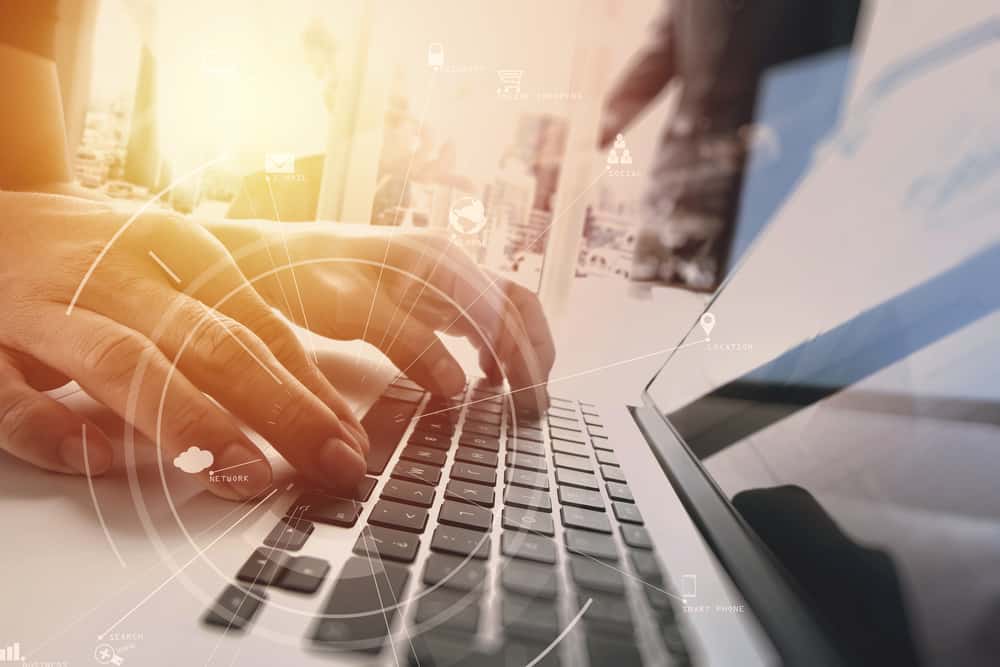 Increased Focus on Your Los Angeles County Business
Digital technology is constantly evolving, and keeping up can be hard. Trying to DIY your IT management needs will likely take your attention away from the core function of your business; the products and/or services you offer, the clients you serve, and the whole reason established your company in the first place. By hiring a dedicated Long Beach, CA IT service company, you'll be able to shift your attention back to the things that matter most: your Los Angeles County business.
Reduced Costs
Buying new equipment, hiring additional staff to manage that equipment, and acquiring more space to house that new equipment and additional staff can be cost-prohibitive. Outsourcing to an IT management firm can be a lot more cost-effective than internally expanding your operations. A reputable Long Beach, CA IT service provider will charge fair and affordable rates, and will save you from the additional and exorbitant costs that are associated with internally expanding your operations.
Improved Productivity
Hiring a dedicated Long Beach, CA IT service provider can help to increase productivity. Why? Well, because you and your staff won't have to worry about juggling managing your Los Angeles County company's digital technology needs with core responsibilities, which means that everyone will be able to focus more of their attention on their key roles, which will certainly boost productivity. Furthermore, when there's a dedicated IT management firm working behind the scenes, back-end operations will run a whole lot smoother, which will certainly impact productivity in a positive way.
Increased Profitability
It only makes sense that when you have reliable IT services running in the background, your Los Angeles County company will thrive, and your profitability will increase. When you have a dedicated Long Beach, CA IT service provider handling back-end operations, your operations will run a lot smoother; plus, you and your staff will be able to focus on core activities and productivity will increase, which are all factors that will have a positive impact on your bottom line.
Contact IT Pros Management for Your IT Support Needs
IT Pros Management has been a leader in the IT services industry for more than a decade. We deliver the advantages of IT services to companies of all sizes and in all industries throughout the Los Angeles County area and beyond. To find out how we can leverage your company's success, feel free to reach out to us. Call 866-487-7671 at your earliest convenience and one of our knowledgeable and friendly associates will be happy to answer all of your questions and assist you with all of your needs.
---
Some information about Long Beach, CA
Long Beach is a city in the U.S. state of California located within the Los Angeles metropolitan area. It is the 42nd-most populous city in the United States, with a population of 466,742 as of 2020. A charter city, Long Beach is the seventh-most populous city in California.
Indigenous people have lived in coastal Southern California for over 10,000 years, and several successive cultures have inhabited the present-day area of Long Beach. By the 16th-century arrival of Spanish explorers, the dominant group was the Tongva people. They had at least three major settlements within the present-day city. Tevaaxa'anga was an inland settlement near the Los Angeles River, while Ahwaanga and Povuu'nga were coastal villages. Along with other Tongva villages, they were forced to relocate in the mid-19th century due to missionization, political change, and a drastic drop in population from exposure to European diseases.
Don Juan Temple purchased Rancho Los Cerritos, covering modern-day Long Beach, in 1843.In 1844, Juan Temple built the Casa de los Cerritos, the oldest building in Long Beach, in a Monterey Colonial style.
In 1784, the Spanish Empire's King Carlos III granted Rancho Los Nietos to Spanish soldier Manuel Nieto. The Rancho Los Cerritos and Rancho Los Alamitos were divided from this territory. The boundary between the two ranchos ran through the center of Signal Hill on a southwest to northeast diagonal. A portion of western Long Beach was originally part of the Rancho San Pedro. Its boundaries were in dispute for years, due to flooding changing the Los Angeles River boundary between Rancho San Pedro and Rancho Los Nietos.
In 1843, Juan Temple bought Rancho Los Cerritos, having arrived in California in 1827 from New England. He built what is now known as the "Los Cerritos Ranch House", a still-standing adobe which is a National Historic Landmark. Temple created a thriving cattle ranch and prospered, becoming the wealthiest man in Los Angeles County. Both Temple and his ranch house played important local roles in the Mexican-American War. On an island in the San Pedro Bay, Mormon pioneers made an abortive attempt to establish a colony (as part of Brigham Young's plan to establish a continuous chain of settlements from the Pacific to Salt Lake).
Useful links for Long Beach, CA
Map of Long Beach, CA
---
Here are some tech-related links: