IT Services Glendale, CA 91201
Benefits Of Hiring an External IT Management Company for Your Glendale, CA Business
IT Pros Management is the leading Glendale, CA IT service provider. Since 2011, we have successfully increased the productivity and profitability of hundreds of companies and non-profit organizations by providing them with customized, fully scalable IT support. We are committed to delivering the most advanced technologies, the most reliable maintenance, and the highest quality IT services, all for an affordable price. If you're looking for an IT management firm for your Los Angeles County business, get in touch with IT Pros Management.
Reasons to Hire an IT Management Firm for Your Glendale, CA Business
In today's fast-paced, technology-driven world, if you want your Los Angeles County business to achieve the success that you desire and deserve, making use of digital technology is an absolute must. Business owners are increasingly being pressured to not only implement information technology but to also offer robust IT support services. In order to do this, a lot of companies have opted to outsource to dedicated IT management firms.
Whether you run a doctor's office, a warehouse, an accounting firm, or a spa, there's no doubt that you depend on technology in some form and in one way or another. If you're thinking about hiring a dedicated IT service management company but you aren't sure it's the right choice, here's a look at some of the benefits that a reputable Glendale, CA IT service firm can provide.
Increased Focus on Your Los Angeles County Business
Digital technology is constantly evolving, and keeping up can be hard. Trying to DIY your IT management needs will likely take your attention away from the core function of your business; the products and/or services you offer, the clients you serve, and the whole reason established your company in the first place. By hiring a dedicated Glendale, CA IT service company, you'll be able to shift your attention back to the things that matter most: your Los Angeles County business.
Reduced Costs
Buying new equipment, hiring additional staff to manage that equipment, and acquiring more space to house that new equipment and additional staff can be cost-prohibitive. Outsourcing to an IT management firm can be a lot more cost-effective than internally expanding your operations. A reputable Glendale, CA IT service provider will charge fair and affordable rates, and will save you from the additional and exorbitant costs that are associated with internally expanding your operations.
Improved Productivity
Hiring a dedicated Glendale, CA IT service provider can help to increase productivity. Why? Well, because you and your staff won't have to worry about juggling managing your Los Angeles County company's digital technology needs with core responsibilities, which means that everyone will be able to focus more of their attention on their key roles, which will certainly boost productivity. Furthermore, when there's a dedicated IT management firm working behind the scenes, back-end operations will run a whole lot smoother, which will certainly impact productivity in a positive way.
Increased Profitability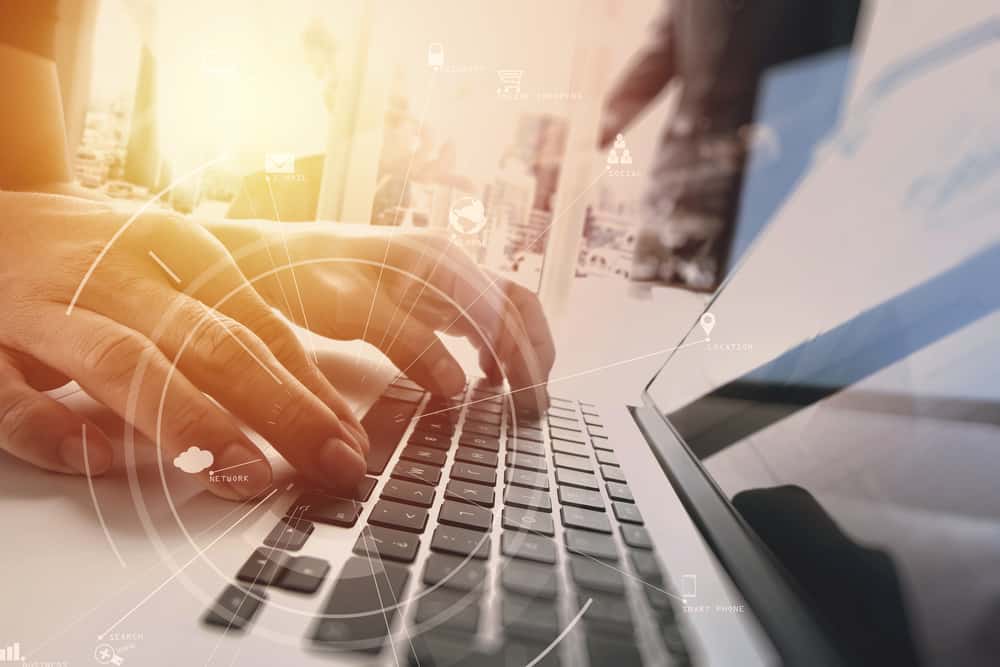 It only makes sense that when you have reliable IT services running in the background, your Los Angeles County company will thrive, and your profitability will increase. When you have a dedicated Glendale, CA IT service provider handling back-end operations, your operations will run a lot smoother; plus, you and your staff will be able to focus on core activities and productivity will increase, which are all factors that will have a positive impact on your bottom line.
Contact IT Pros Management for Your IT Support Needs
IT Pros Management has been a leader in the IT services industry for more than a decade. We deliver the advantages of IT services to companies of all sizes and in all industries throughout the Los Angeles County area and beyond. To find out how we can leverage your company's success, feel free to reach out to us. Call 866-487-7671 at your earliest convenience and one of our knowledgeable and friendly associates will be happy to answer all of your questions and assist you with all of your needs.
---
Some information about Glendale, CA
Glendale is a city in the Verdugo Mountains region of Los Angeles County, California. As of the 2010 census it had a population of 191,719, and as of the 2020 U.S. Census the population was estimated at 196,543, making it the fourth-largest city in Los Angeles County and the 23rd-largest city in California. It is located about 10 miles (16 km) north of downtown Los Angeles.
The area was long inhabited by the Tongva people (or "People of the Earth"), who were later renamed the Gabrieleños by the Spanish missionaries, after the nearby Mission San Gabriel Arcángel.
In 1798, José María Verdugo, a corporal in the Spanish army from Baja California, received the Rancho San Rafael from Governor Diego de Borica, formalizing his possession and use of land on which he had been grazing livestock and farming since 1784. Rancho San Rafael was a Spanish concession, of which 25 were made in California. Unlike the later Mexican land grants, the concessions were similar to grazing permits, with the title remaining with the Spanish crown.
The Catalina Verdugo Adobe is the city's oldest building. It was built on Rancho San Rafael, granted to José María Verdugo in 1784, which included all of modern-day Glendale.
In 1860, his grandson Teodoro Verdugo built the Catalina Verdugo Adobe, which is the oldest building in Glendale. The property is the location of the Oak of Peace, where early Californio leaders including Pio Pico met in 1847 and decided to surrender to Lieutenant Colonel John C. Frémont.
Useful links for Glendale, CA
Map of Glendale, CA
---
Here are some tech-related links: